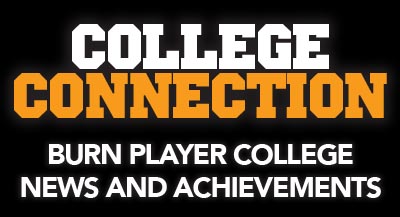 Congratulations to Karina Arnold and Ally Gaunt, both seniors at Anchor Bay High School and both Michigan Burn players! The girls were able to sign early on national signing day. Both girls earned all state soccer honors last season. Karina Arnold signed with Madonna University and Ally Gaunt signed with Saginaw Valley State Univetsity. Congratulations to both girls!
Former player Rachel Hintz (98) just captured the National Championship with Cleary University
4 former Michigan Burn players, Julianna D'Agostino, Kassidy Miller, Megan Louwers and Sabrina Porada, are part of a historic season at Adrian College! 2nd most wins,1st ever conference title, and First NCAA tournament appearance
Casey Couturier (98) named to Horizon League All tournament team! University of Detroit Mercy
Former MI Burn player Greta Deloach and the Grand Valley State soccer team fell short of winning the DIV 2 National Tournament. Greta helped lead her team to an impressive overall regular season of 25-1-1.